Is a special educational online ballet platform with video lessons from the top ballet professionals
• To transfer the best ballet practices across the globe
• To let anybody learn from the best ballet professionals
• To let ballet teachers and dancers earn money online from recorded classes
• To let ballet students from around globe tap into the best practices and learn tips, and tricks from the ballet stars 
• To make a world a better place for those who want to study and dance 
We guarantee you the top quality 
Our offer to top ballet dancers and educators:
E-mail us, let's do a recoding of your classes and publish it on our platform. It could be a technique class or  acting class, or special class with personal findings, etc
Our offer to top ballet dancers and educators:
View any pilot video, choose the classes you want to get and e-mail us. The  classes to be available soon are listed below
• Any video on the platform can be branded or published with the specific project details, teacher's name, etc
• A payment from student to teacher occurs automatically via international payment systems
• The price of the video is set by the educator. The platform recommends prices based on market analysis
• The students pay for the number of views. 
• The short video classes covering specific topics are in bigger demand than the long ones according to our market analysis 
• The platform takes a fee in amount of %%% from every payment transaction
Video class categories (to be determined by educator):
– Professional
– Advanced
– Intermediate
– Beginner
– Amateur
– For children
– For all
– For ballet educators, teachers 
Information for each video lesson (to be determined by educator):
– Lesson title
– Teacher
– Information about the teacher \ school \ ballet center
– Teaching language
– Subtitle language (if video is subtitled)
– Price per view
The WBC platform provides an opportunity for teachers to earn money online, even when they are not teaching.
We believe that dancers will also be able to earn online, knowledge of experienced dancers is needed and, we are sure, each dancer has his own unusual set of knowledge and practices that others need, and dancers can earn not only when they are on stage or teach but also the rest of the time.
You can quickly launch your online course for students all over the world, for professionals, students, beginners, or for children.
More famous ballerinas, dancers and teachers are in pipeline for recording.
Now there is a preliminary advertising campaign of the World Ballet Class platform for the target groups in different countries. The pilot videos are viewed for half a million of times, we got emails from several tens of thousands of those who are interested in our offer .
Apply to Become a Teacher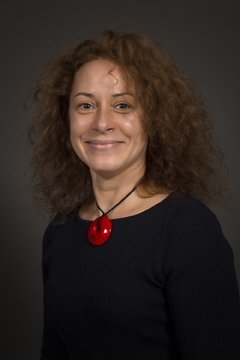 I am sure that you do have what to share with the ballet world and I will be glad if you join the World Ballet Class project. I am ready to answer to any of your questions and discuss our offer. 
Best regards,
Marina Bakanova,
Founder of World Ballet Class educational ballet platform