I believe in each of you. And I am glad to share with you my author's methods that I have developed over several decades I am a ballerina.
I toured a lot around the world, dancing classical ballet, neoclassical and modern. I will show you the lessons, tell you how to improve the technique, I know that each of you wants to grow. And I will pass on to you my knowledges, experience and show lessons so that you can increase your dance quality and your dreams come true!
In 1992 Vera Arbuzova graduated from the Krasnoyarsk Ballet School, Russia.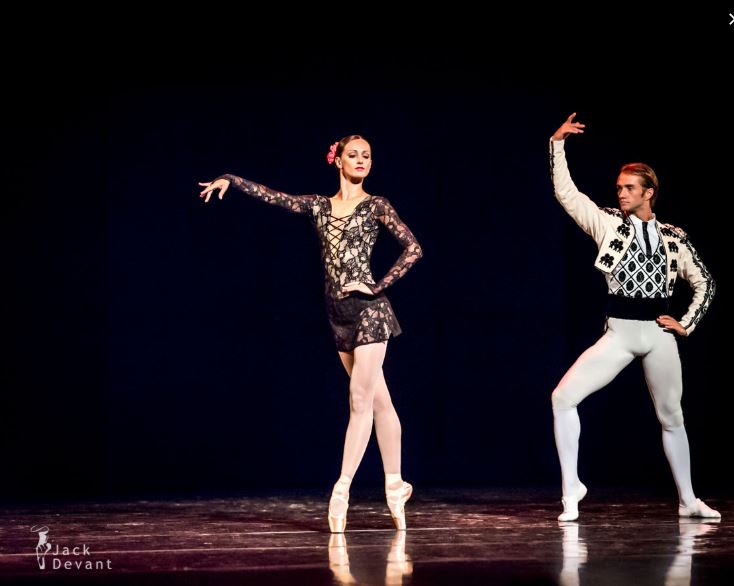 1992-2008 – principal dancer of the Boris Eifman Ballet Company. As a principal dancer, Vera Arbuzova has twice received St Petersburg's most prestigious theatre award the Golden Soffit – in 1997 for the role of the Ballerina in Eifman's ballet Red Giselle and in 2003 for the role of Lynn in Eifman's Who's Who. In 2002, she was awarded with the title of Honored Artist of Russia and in 2005 she received the Spirit of Dance prize.
Since 2008 Vera Arbuzova has been a soloist with the Mikhailovsky Ballet Company.
Since 2010 Mrs. Vera Arbuzova works as a choreographer with many ballet companies.
Since 2011 Mrs. Vera Arbuzova works as an actress, prima and choreographer of the Leningrad Center.
Today Mrs. Vera Arbuzova is not only a prima ballerina and choreographer, but also a teacher who teaches classical and modern choreography to children, adult beginners, students and professional dancers.
Mrs. Arbuzova the teacher in the Context PRO Diana Vishneva ballet studio since the founding of the studio. Choreographer and teacher at the Ilze Liepa national school of ballet.
It is great to read wonderful words about
World Ballet Class Teachers!
Vera Arbuzova
Незабываемая балерина! Учитель, который классно объясняет все нужные детали. Мечта заниматься у русской балерины с таким огромным опытом! А теперь – реализованная мечта, сплошная радость.
Vera Arbuzova
Сначала я ходила смотреть на Веру Арбузову, когда Вера была примой у Эйфмана. Это было невероятно! Теперь могу учиться у нее. Похоже на реализацию мечтаний!
Левина Марина Анатольевна
Vera Arbuzova
Очень точные, спокойные, уютные уроки у Веры Арбузовой. После них душа и тело счастливы!
Vera Arbuzova
Очень точные, спокойные, уютные уроки у Веры Арбузовой. После них душа и тело счастливы!
Vera Arbuzova
Моя дочка обожает учиться у Веры Арбузовой!
Vera Arbuzova
Я начала учиться балету после 40. И уроки Веры – незаменимы! Как это приятно, удобно, все можно детально понять, попробовать и начать изучать балетные техники!
Vera Arbuzova
Моя дочка – фанат балета и мечтает быть балериной. Уроки Веры Арбузовой – радость каждый раз! Спокойное, точное объяснение нужных нюансов, отличные и подготовительные техники, и разогревающие, и класс!