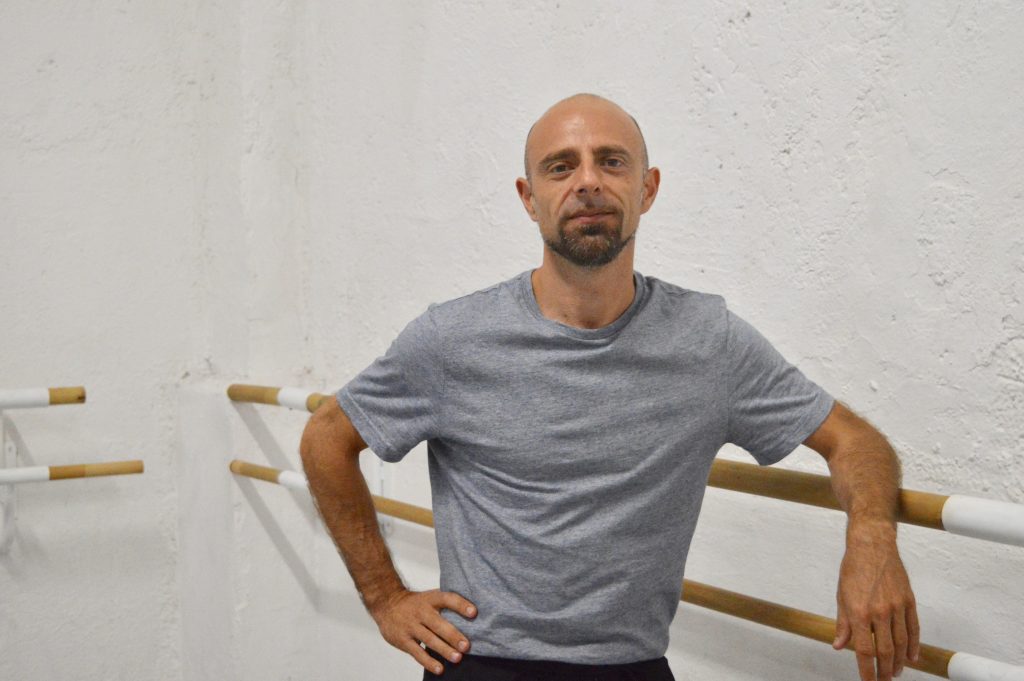 What I believe in a dancer is the capacity to touch the soul of the people. There for I think work in the dance field is a privilege To reach the goal, a students must believe in is own capacity and be consistent in the work. I want to help you in the process of growing and I will guide you though several expect of the contemporary dance style were we will experience the technical and the performative side.
My personal experience as a teacher aloud me to say that a dancer is at first an human being were he must connect with is own body mind and soul.
I welkom and i hope you will enjoy my class!
Palombi started is dance studies in Rome at IALS
Studied at Balletto di Toscana in Florence and has acquired the
Limon Teachers Certificate.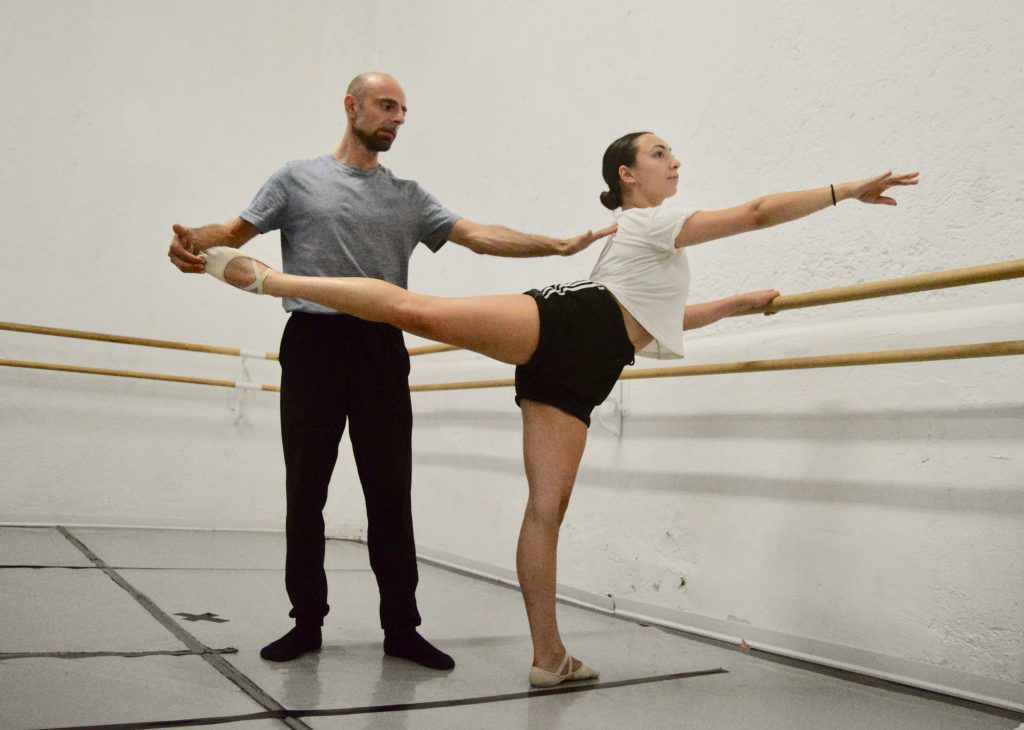 Blanca Li in France, Companhia Instavel in Portugal,
Ballet Actuel in Toulouse, Opera les Indes Galantes in the Paris Opera ,
Komiche Oper in Berlin, Dance works Rotterdam in the Netherlands &
Staatstheater Saarbrücken in Germany, under the direction of Marguerite
Donlon, Korzo Theater Nederland.
Among other artists, Andrea Palombi danced works from; Jiri Kylian, Christian
Spuck, Bruno Listopad, Leine & Roebana, Piet Rogie, Martino Muller and Neil
Verdoorn.
Artez Dance Academy, Codarts,
Mbo Roc Aventus Dance, De Stilte in Holland and IALS in Rome.
Palombi had create works for: Gotebrog Opera, Generale Oost, Artez Dance
Academy, De Stilte in Holland, Showbrook- Irland, Staatstheater Saarbruecken
and Komiche Oper in Germany.
Is specialize in Contemporary class, Improvisation, and research, composition.
Director Rome International Dance Academy
Nominated for the Dance Award 2019 in Mexico City Winner 3th price
Showing 1–4 of 10 results